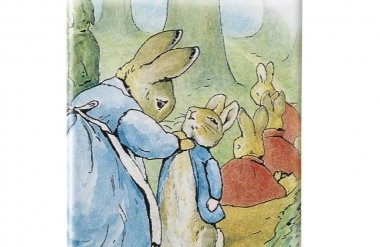 150 years of Beatrix Potter
This July we are celebrating the 150th anniversary of the birth of Beatrix Potter, which is on the 28th July.
To celebrate we have on offer a wide range of artwork and gifts, with her famous illustrations. The focus of Beatrix Potter is on her books and illustrations and prints, but we have added ceramic and resin sculptures, soft toys and music boxes, all with the characters from her books. You can find the Beatrix Potter items in the Commemorative Section.